Menu
Contacting Caricature King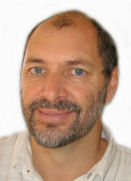 Matt from Caricature King
Hi, my name is Matt and I am the coordinator here at Caricature King. All communication with the caricature artists is done through me.
A coordinator is used because the artists are scattered around the globe and systems have been set up to make communication with them efficient. I can answer just about every question, thus freeing up the artist's time to do what they do best - creating amazing caricatures!
If your enquirey is about PRICES, please see this page. If the enquiry is about delivery times, are mention on each artist's samples page. These timeframes are subject to change without notice. Prices are identical, regardless of the artist. Please also see our Frequently asked Questions page.
Questions about non-standard caricature pricing, big groups or just about anything else should still be sent to me.
All feedback on work is sent to the caricaturist, regardless of how we receive them (email, phone etc).
Contact methods
We have three main communication methods
1. Email
Click here to Email Matt (preferred)
If sending photos, please send to photos@caricatureking.com (also if sending pictures with a query).
2. Live Chat
Click the icon on the lower right of this page.
Note if I don't respond it is because I am not there. (Let off the chain so to speak!)
Best between:
9am-10pm Eastern Aust Standard Time
5pm-6am Eastern USA Standard Time
2pm-12am Western USA Standard Time
6am-12pm London Standard Time
The current time at the Caricature King office is
3. Phone
IMPORTANT! Please note the time above, call daytime or evening till 10pm our office time only.
International +61 409 349 752
Australia 0409 349 752
---
:: Latest posts on our blog ::
<!– Loop through each news item in the feed, and limit the quantity to either 8, or as many items as are in the feed — whichever is less. –>
Special offer from artist Keimo
<!– Show the news posting –>
Special offer- strictly limited time only . Get a unique black and white caricature for an amazingly low price! Samples below Pricing* and special order links 2 people = $64.40 just $45, 3 people = $93 just $67, 4 people = $119 just $90, 5 people = $140 just $112.40, 6 people = $157.50 […]
Say β€˜Thanks' to your Groomsmen!
<!– Show the news posting –>
Groomsmen play an important role in a wedding – least of all getting the groom to the ceremony…perhaps a little worse for wear, but still there. For this occasion, even if they were not close before, they are a team for this event and a caricature signifying their common cause is a great way to […]
Caricatures with signature mat
<!– Show the news posting –>
A fun way to use a caricature is to have it framed with a wide mat (typically 4 or 5 inches wide) allowing people to sign the matting. Perfect for birthday celebrations (in particular 21st, 40th and 50th), wedding anniversary parties, retirements or leaving the workplace. We offer professional framing service for customers in America […]
Six person caricature
<!– Show the news posting –>
If you are looking at a group caricature here is a great way to minimize the number of full bodies – simply hide some behind the people in front. Fun posing adds to the appeal! This caricature was done to mark the completion of a flight course – a great memento for the students! Art […]
Some inspiration – past caricatures
<!– Show the news posting –>
Here is some inspiration from past caricature jobs by various artists. Clicking on the images will tale you to more of that artist's samples. Caricatures are shown often how they would look framed – this is an option from the standard digital ready-to-print product. Questions? Feel free to contact us Remember, our artists can do […]
Simpsons Style art special!
<!– Show the news posting –>
Get you or a friend drawn in Simpsons style Special offer – just $26 per head and shoulders. Order as many as you like! Great for email signatures, wedding invitations, gag gift, birthday gift, retirement gift. Absolutely perfect for anyone who loves the Simpsons!! Scroll down for ordering 🙂 Fun! Purposeful! Romance! Dreamy! Get your […]
Caricature gift for retiring judge
<!– Show the news posting –>
We get a regular stream of thank-you's for the artistic output of the team. This is just one: Thank you so much for your great service. Everyone got a good laugh from the pic, especially the recipient. Brilliant work. ~ Misty Read more Testimonials . Here is the art created by Shane