Menu
Contacting Caricature King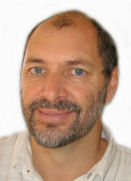 Matt from Caricature King
Hi, my name is Matt and I am the coordinator here at Caricature King. All communication with the caricature artists is done through me.
A coordinator is used because the artists are scattered around the globe and systems have been set up to make communication with them efficient. I can answer just about every question, thus freeing up the artist's time to do what they do best - creating amazing caricatures!
If your enquirey is about PRICES, please see this page. If the enquiry is about delivery times, are mention on each artist's samples page. These timeframes are subject to change without notice. Prices are identical, regardless of the artist. Please also see our Frequently asked Questions page.
Questions about non-standard caricature pricing, big groups or just about anything else should still be sent to me.
All feedback on work is sent to the caricaturist, regardless of how we receive them (email, phone etc).
Contact methods
We have three main communication methods
1. Email
Click here to Email Matt (preferred)
If sending photos, please send to photos@caricatureking.com (also if sending pictures with a query).
2. Live Chat
Click the icon on the lower right of this page.
Note if I don't respond it is because I am not there. (Let off the chain so to speak!)
Best between:
9am-10pm Eastern Aust Standard Time
5pm-6am Eastern USA Standard Time
2pm-12am Western USA Standard Time
6am-12pm London Standard Time
The current time at the Caricature King office is
3. Phone
IMPORTANT! Please note the time above, call daytime or evening till 10pm our office time only.
International +61 409 349 752
Australia 0409 349 752
---
:: Latest posts on our blog ::
<!– Loop through each news item in the feed, and limit the quantity to either 8, or as many items as are in the feed — whichever is less. –>
A man, his bike and his dog caricature gift art
<!– Show the news posting –>
If anything represents freedom, this custom caricature drown from photos must come pretty close. What finer than a man, his bike and his dog pictured driving through open country (some poetic licence for those places where helmets are mandatory!) This black and white artwork caricature was created as a gift by artist Harry.
Is winter affecting you?
<!– Show the news posting –>
Well for the northern Hemisphere winter has arrived and this guy looks like he needs a jacket. A very cool caricature by artist Alec. Order your caricature today from Alec or any of the team.
Birthday caricature for pilot
<!– Show the news posting –>
Here is a great way to say happy birthday to a pilot with a gentle caricature by artist Harry. As with all jobs we like to get the details right, so it is the exact model and color of aircraft. So other than Xmas, if you know someone with a birthday coming up, think caricature […]
Bigger exaggeration caricature of couple
<!– Show the news posting –>
Here is a great caricature featuring a larger exaggeration by artist Keimo. The perfect gift for any occasion, birthday, anniversary or retirement! – order yours today
Caricature of a young woman
<!– Show the news posting –>
Here is a caricature of a young woman created by artist Keimo. A caricature does not need to be too 'busy' to have an impact – often a simple image is best. A perfect gift idea for birthday or anniversary. Browse more samples by Keimo here or start at the main site here
I want a caricature of a group, but I'm worried about the price…
<!– Show the news posting –>
A common question is how to make large group caricatures more affordable, because yes price can run away pretty darned quickly (not say of course that this does not mean they are not excellent value for money!) By the time you have 10 or more people in a group it is really time to be […]
Two hairy friends caricature
<!– Show the news posting –>
As cheeky as a pair of five-year olds, what better way to have a lasting memory of this than with your own custom artwork. This is a fabulous creation by artist Eddie. Know a pet lover? What a great git. All we need are clear photos! See more pet caricatures