Menu
Contacting Caricature King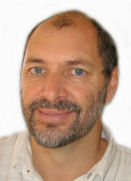 Matt from Caricature King
Hi, my name is Matt and I am the coordinator here at Caricature King. All communication with the caricature artists is done through me.
A coordinator is used because the artists are scattered around the globe and systems have been set up to make communication with them efficient. I can answer just about every question, thus freeing up the artist's time to do what they do best - creating amazing caricatures!
If your enquirey is about PRICES, please see this page. If the enquiry is about delivery times, are mention on each artist's samples page. These timeframes are subject to change without notice. Prices are identical, regardless of the artist. Please also see our Frequently asked Questions page.
Questions about non-standard caricature pricing, big groups or just about anything else should still be sent to me.
All feedback on work is sent to the caricaturist, regardless of how we receive them (email, phone etc).
Contact methods
We have three main communication methods
1. Email
Click here to Email Matt (preferred)
If sending photos, please send to photos@caricatureking.com (also if sending pictures with a query).
2. Live Chat
Click icon on the upper left of this page.
Note if I don't respond it is because I am not there. (Let off the chain so to speak!)
Best between:
9am-10pm Eastern Aust Standard Time
5pm-6am Eastern USA Standard Time
2pm-12am Western USA Standard Time
6am-12pm London Standard Time
The current time at the Caricature King office is
3. Phone
IMPORTANT! Please note the time above, call daytime or evening till 10pm our office time only.
International +61 409 349 752
Australia 0409 349 752
---
:: Latest posts on our blog ::
<!– Loop through each news item in the feed, and limit the quantity to either 8, or as many items as are in the feed — whichever is less. –>
The anatomy of the caricature creation process.
<!– Show the news posting –>
Here is a basic info-graphic of the caricature art process for artist Alec. Yes! It is that straightforward commissioning a unique and personal gift for birthday, retirement, graduation or any other event! Contact us to arrange your own bespoke art gift!
Military graduation team caricature
<!– Show the news posting –>
A popular art gift amongst military are graduation caricatures of the training team that is presented to the trainers for display on their wall. Some training teams have traditionally had a group photo taken but increasingly the trend is to go for something unique. Here is one just completed by artist Zalo who was tasked […]
Caricature to signify wedding vows renewal
<!– Show the news posting –>
Tina contacted us to get a special personalized custom caricature made to commemorate the occasion of her and her husband renewing their wedding vows after 25 years of marriage. They did this in a wonderful little church on Lake Como in Italy. They arrived at the church by ferry and so they are shown in […]
Pet caricature art of two dogs a real hit!
<!– Show the news posting –>
Pet lovers are always in search of something new and innovative to include their pets into their everyday lives. Here is a great example showing a pet caricatureΒ  two cute dogs frolicking and playing with a rope pull toy. It is an image of joy and care-fee freedom The art was created by caricaturist Eddie. […]
Retirement gift caricature by Alec
<!– Show the news posting –>
Here is another very cool retirement gift caricature by Alec. The brief was quite simple – the man was retiring and was planning on traveling in his RV. He was into photography and liked Hawaiian shirts. The end result provided the customer with a unique, highly personalized retirement gift that showed his colleagues wanted to […]
Graduating class caricatures!
<!– Show the news posting –>
What better way to end the high school school year than with an awesome gift from your teacher! Well this is what one Danish teacher decided to do for her class – a caricature of each student! By access some cool images of the students these original and fun artworks were created. Printed locally and […]
Caricature King is 10 years old!
<!– Show the news posting –>
From humble beginnings in June 2005 and our first order 2 days after launching our first website, Caricature King is now a go-to business for people regardless of their location, wanting quality art for a range of gift needs including: Birthday gifts, retirement gifts, for weddings (save-the-date, invitations, framed sign-in boards) groomsmen and bridesmaids gifts, […]