Contacting Caricature King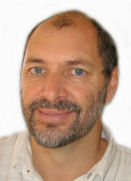 Matt from Caricature King
Hi, my name is Matt and I am the coordinator here at Caricature King. All communication with the caricature artists is done through me.
A coordinator is used because the artists are scattered around the globe and systems have been set up to make communication with them efficient. I can answer just about every question, thus freeing up the artist's time to do what they do best - creating amazing caricatures!
If your enquirey is about PRICES, please see this page. If the enquiry is about delivery times, are mention on each artist's samples page. These timeframes are subject to change without notice. Prices are identical, regardless of the artist. Please also see our Frequently asked Questions page.
Questions about non-standard caricature pricing, big groups or just about anything else should still be sent to me.
All feedback on work is sent to the caricaturist, regardless of how we receive them (email, phone etc).
Contact methods
We have three main communication methods
1. Email
Click here to Email Matt (preferred)
If sending photos, please send to photos@caricatureking.com (also if sending pictures with a query).
2. Live Chat
Click icon on the upper left of this page.
Note if I don't respond it is because I am not there. (Let off the chain so to speak!)
Best between:
9am-10pm Eastern Aust Standard Time
5pm-6am Eastern USA Standard Time
2pm-12am Western USA Standard Time
6am-12pm London Standard Time
The current time at the Caricature King office is
3. Phone
IMPORTANT! Please note the time above, call daytime or evening till 10pm our office time only.
International +61 409 349 752
Australia 0409 349 752
---
:: Latest posts on our blog ::
<!– Loop through each news item in the feed, and limit the quantity to either 8, or as many items as are in the feed — whichever is less. –>
Caricature of Diana enjoying her retirement by pool
<!– Show the news posting –>
Lucky Diana is now able to enjoy her retirement by the pool doing the hobbies she like best. This example of how a framed caricature can look  shows what a great retirement gift a caricature can be. Using some supplied photos artist Zalo created this fun artwork as a retirement gift from Giana's work colleagues. […]
Caricature art of lovers
<!– Show the news posting –>
As you can see from this image, caricature does not have to be about distortion – it can be more like art capturing a moment in a way not possible with a camera. The original photo of this moment was poor quality, the exposure was bad and small. But by using a couple more photos […]
Artist George – recent caricatures
<!– Show the news posting –>
Artist George is our original artist, having been with us since 2005. As you can see from the samples below he has a totally unique style – in the past decade I've not seen anyone else's art style like his. While the caricature style is leaning towards the realistic, there are subtle aspects that make […]
Recent big head little body caricature art by Luis
<!– Show the news posting –>
Caricature artist Luis who is an expert at doing the big head and little body style has been busy recently. Here are a few samples of his recent work. As you can see he can turn his talent to cover any gift giving need. His caricatures are loved by all who receive them! If you […]
Group caricature with fun!
<!– Show the news posting –>
Here is a fun group caricature created for a repeat customer. Featuring 15 guys to mark a celebration in a footy bet this group caricature art proposal was faced with a challenge. With so many people costs soon mount up when looking at full bodies for each, we worked with the client to explore ways […]
A caricature can make an event special
<!– Show the news posting –>
Often caricatures are ordered with the intention of having them printed nicely and perhaps even framed or printed onto canvas.These are great ideas and we have many happy customers. However there is almost a subculture out there who know the fun that can be had from using the caricature a little differently. In this case, […]
Latest art by Keimo
<!– Show the news posting –>
Here are some images of recent caricature art jobs for birthday and leaving gifts for work colleagues by Keimo.   No matter if you are 18 and into weights or footy or older and have other interests, a caricature drawn from a photo is the perfect gift. He is available for commissions today!