Menu
Contacting Caricature King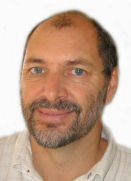 Matt from Caricature King
Hi, my name is Matt and I am the coordinator here at Caricature King. All communication with the caricature artists is done through me.
A coordinator is used because the artists are scattered around the globe and systems have been set up to make communication with them efficient. I can answer just about every question, thus freeing up the artist's time to do what they do best - creating amazing caricatures!
If your enquiry is about PRICES, please see this page. If the enquiry is about delivery times, are mention on each artist's samples page. These time frames are subject to change without notice. Prices are identical, regardless of the artist. Please also see our Frequently asked Questions page.
Questions about non-standard caricature pricing, big groups or just about anything else should still be sent to me.
All feedback on work is sent to the caricaturist, regardless of how we receive them (email, phone etc).
Contact methods
We have four main communication methods
1. Email
Click here to Email Matt (preferred)
If sending photos, please send to matt@caricatureking.com (also if sending pictures with a query).
2. FaceBook
Please visit our FaceBook page and you can message us there
3. Live Chat
Live chat - look for the blue chat icon at the ottom of the screen.
4. Phone
IMPORTANT! Please note the time above, call daytime or evening till 10pm our office time only.The current time at the Caricature King office is
International +61 409 349 752
Australia 0409 349 752

Best between:
9am-10pm Eastern Aust Standard Time
5pm-6am Eastern USA Standard Time
2pm-12am Western USA Standard Time
6am-12pm London Standard Time
---
Menu
:: Latest posts on our blog ::
<!– Loop through each news item in the feed, and limit the quantity to either 8, or as many items as are in the feed — whichever is less. –>
how-caricatures-can-be-used-in-business
<!– Show the news posting –>
I was asked to write a few words about how caricatures can be used in business. This is for a client who has a franchise service in the area of business mentoring and development – that is they have franchisees who each have a client list with whom they work. This client has had a… Read More »
Unique gift for him
<!– Show the news posting –>
If you are looking at unique gift for him, there are many products that can be classified as a unique gift. 'He' can be your spouse, partner, relative, friend or work colleague. To be a unique gift there needs to be strong customization, or even better being a one-of-a-kind gift for him. The benefit of… Read More »
Caricature of a beautiful little girl
<!– Show the news posting –>
Artist Keimo was recently commissioned to draw a caricature a couple's second child. Keimo's approach is fun and quirky. As the customer found once again, for making a collection of family art and heirlooms, custom art is perfect. Not quite a portrait, but something much better! The customer said: Please pass on a huge thank… Read More »
Artists Keimo and Eddie – New Year's Head/shoulders Special
<!– Show the news posting –>
ended Eddie and Keimo are offering a special deal for color and black and white head and shoulders caricatures!! Eddie has a strongly graphic style as shown in these samples below. Closely aligned with the traditional live drawing style, he brings this to the digital realm meaning you can get a holiday-style caricature from the… Read More »
Caricature with cars
<!– Show the news posting –>
Caricatures are normally about people, but often a car is such a part of a person's life that a car in included in the art, or even the car is the subject of the art. Our skilled artists can draw caricature art of cars for many gift giving occasions to suit the car lover. No… Read More »
Fathers Day gift – caricature ordered online
<!– Show the news posting –>
Father's Day is September 2 (Australia) Father's Day presents a great opportunity for a unique gift – why not give Dad a nice caricature ordered online as a memorable gift? As a Father's Day gift idea, a caricature is perfect because it can portray Dad how you want. Maybe you want the gift to show… Read More »
Celebrate school leavers, uni grads and educators
<!– Show the news posting –>
This month marks the end of school and is the perfect time to recognize two important groups of people: students completing school or university, and teachers. Student graduation gift caricatures No matter if they have just completed their high schooling or graduating after finishing their degree, it is a time for celebration and a special… Read More »