Menu
Get Amazing Characture Gifts drawn from your photo!
Order online a UNIQUE caricature art gift
Fun, Fast and Easy!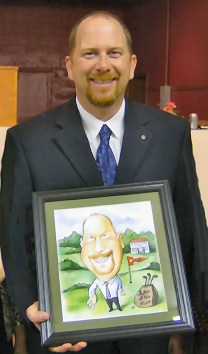 Drawn are from your own image!

Characatures drawn from your photo
and your order is rushed to you by email
Enjoy seeing your photo come to life as a fun and unique digital caricature. Highly talented and skilled caricaturists provide a range of digital caricature services to deliver to you personalized characatures using your supplied photograph. These fun characatures are drawn and then digitally colored to produce a quality digital caricature picture from an unbelievably low price! Your characatures is ideal for printing at home, at your local photo shop, or put onto shirts, mugs etc.
We can even arrange poster prints or printing and framing!

Choose the style that suits you
Select a characature artist whose style you like best. There are more samples of the characaturists work on their pages so you can get a good feel for what they do.
Ordering instructions are included on all pages. You will then receive by email an original quality characatures based on the supplied photo. We even accept good quality images from phone cameras!

Original quality characatures
Our characatures are first hand drawn then digitally colored and enhanced before being delivered in digital format. This has several benefits including; quicker delivery, cheaper price, plus a digital caricature gives you more flexibility in how you can use your
personal characature
and makes it ideal for use as a:
corporate gift
staff award
team momento
personal gift
avatar in a forum,
avatar for instant messaging programs or Skype
business card
web site
Scrapbooking
printed on cups/T-shirts etc - find out HOW
We cater for individual up to large groups!
Questions?
Feel free to
contact us
Warning
: include(includes/artist-table_big.htm): failed to open stream: No such file or directory in
/home/reservat/public_html/caricatureking/personalized-characatures.php
on line
97
Warning
: include(includes/artist-table_big.htm): failed to open stream: No such file or directory in
/home/reservat/public_html/caricatureking/personalized-characatures.php
on line
97
Warning
: include(): Failed opening 'includes/artist-table_big.htm' for inclusion (include_path='.:/usr/lib/php:/usr/local/lib/php') in
/home/reservat/public_html/caricatureking/personalized-characatures.php
on line
97