April 8th, 2013
This two person for the price of one sale is for artist Nathan only! See his style here. Applies to full bodies with a prop only.
Limited to the first 5 orders only – so don't delay!!
Ideal for upcoming Mother's Day, birthdays, weddings (invitations/gifts/groomsmen), retirement, pets, Christening, and more!!
How to claim your sale price caricature order: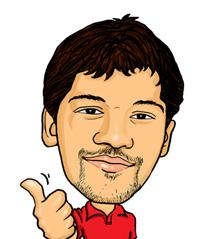 Email your image/s plus what you want to order (i.e. I would like them in this pose, clothing) to photos@caricatureking.com
We will email you an order link to complete your order
You MUST complete your order form ASAP. Emailing images only does not qualify as an order and will not secure your discount. You MUST complete the order and payment. First in best dressed!
Do not order via the on-site order page – you will not get the discount.
Offer ends after the 5 deals have been used – one artwork per customer. See availability below.
OFFER CLOSED – FULLY SUBSCRIBED