April 14th, 2015
Often caricatures are ordered with the intention of having them printed nicely and perhaps even framed or printed onto canvas.These are great ideas and we have many happy customers.
However there is almost a subculture out there who know the fun that can be had from using the caricature a little differently. In this case, putting it on a t-shirt for the special person to wear (or in some cases a whole bunch of people if a buck's party of a boy's 'road trip'
Here is a great example of one used for a birthday event and some earlier ones. Very cool and funny – perfect for the occasion!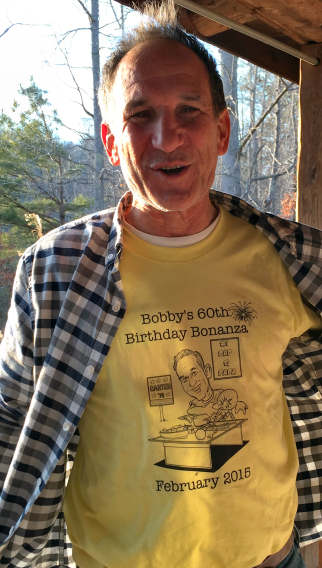 Art by Eddie and Shane